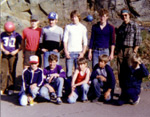 The Scouts of Troop 68 and the rock climbing guides pose before one of the cliffs.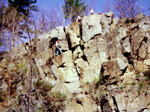 It did not seem very far from the bottom, but it did get a little high up there.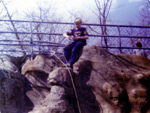 Jeff unties himself after completing a short climb.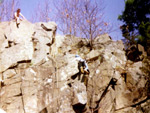 The were some spots on the cliff that seemed tougher then other to navigate.