| | | |
| --- | --- | --- |
| | | |
---
---
Melrose Boy Scout Troop 68 Rosters

Over two hundred boys have been a member of Troop 68 since it began in December, 1979. Some boys were Scouts for several years, others for just a few months. Some earned the Eagle Scout Rank, while others never earned the Tenderfoot rank.Scouting is not a program that every boy will enjoy.
But many boys do.
You now have a choice of two pages to view. One will show you a roster of current members. The other is a roster of troop alumni. One is quite long, while the other is much shorter. One list includes few Scouts who have made the rank of Eagle, but the other has fifteen Eagle Scouts listed.
Which list do you choice to go to? The decision is yours.
OR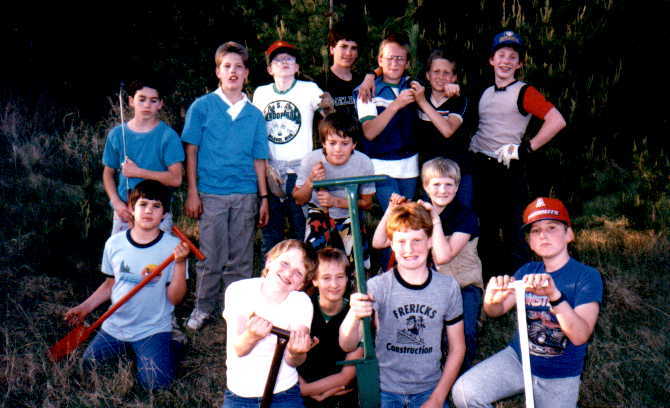 Troop 68, 1987